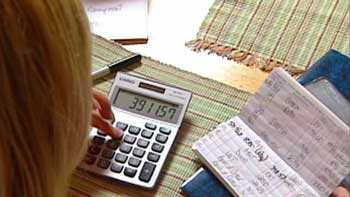 Here are some of the many ways Carrick Consulting is ready to assist with daily money management and more. When you think about it, everyone could use a professional Chief Financial Officer - That is why we are here.
Perhaps you need to travel for an extended period and just can't get to your daily "To Do" list. Or because of distance you are not able to assist your parents with paperwork—which is getting out of hand—and are considering a conservatorship or daily money management. We can handle these important tasks in a professional manner, providing you and your loved ones breathing room and peace of mind.
Daily Money Management
Balance checkbook
Hand written or Automated Bill pay
Monthly spending reports
Mail Management
Establish Budget
Turn chaos into order
Conservator, Power of Attorney and Trustee
Compliance with SC Laws
Manage by "Prudent Investor Act"
Monthly and Annual Reporting
We will help improve the processes around you by customizing all services to your requirements. After a needs assessment is completed, we will estimate how long the project or job will take and provide a cost estimate. The rate varies depending on the size and scope of the project.