Our services can include twice monthly visits to the client or completely remote support.  The choice is driven by client desire and level of comfort with the process.  Should the client require face to face support and live elsewhere, we can assist with finding the right professional locally. Currently we serve clients in four states with family members across the country and in the United Kingdom.
We handle project work on an hourly basis as well as on-going support for a set monthly fee.  Often clients start out with hourly support until such time they decide the value of the service and the specific services needed. We offer a free initial consultation, so we encourage anyone to contact us to learn more about enlisting the help of a Daily Money Manager!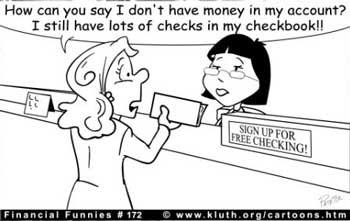 Absolutely! In fact, many of our clients are referred to us by family members or friends. Simply contact us to learn a little more about what we do, then we can work together to speak with a family member or friend about what his or her needs are.
Each client has different requirements and their needs tend to change over time. We set up customized services on a schedule that is guided by the needs of our clients and/or their families.
Some clients require twice monthly assistance in their home to open the mail, maintain filing, assist with bill pay, coordinate phone calls and more.
Others simply require our help as needed if there is a life transition and they need help adjusting budgets or reviewing financial paperwork for probate or insurance claims. We also assist with decisions such as when and where they can afford to move
Still others delegate the entire process where bills come to us and we process them on a flow basis. Clients are notified with any questions/exceptions and receive monthly reports. We can also support clients on an annual basis to prepare for tax time.
Often there is some cognitive impairment which causes financial mistakes.  Those with mild cognitive impairment will make four times the mistakes – paying bills twice or not at all. 
Our typical clients may struggle in this area due to any number of factors – physical or mental challenges. However, some clients may not have the time or interest in managing daily finances on their own or are dealing with life challenges (death of a spouse, divorce, relocation).
Many clients value their independence and privacy in financial matters and prefer to enlist the services of a daily money manager rather than rely on family or friends for support.  We insist on signing a non-disclosure statement with each client whereby the only other people who will know the relationship as those designated by the client.
Whenever possible we also partner with the client's family. Often it is a family member who makes the initial contact to ask about daily money management services.  We can provide family members and those acting as POA with monthly reports.  Having a third party involved is preferred and critical in instances of limited capacity.